Susanna Lisle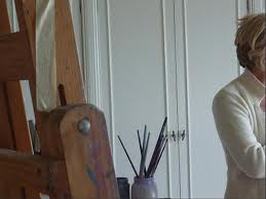 Susanna Lisle was born in Yorkshire and studied painting at Goldsmiths College of Art, London.
She has shown in many group shows, studios and Art Fairs and has carried out many commissions.
She completed her MA in Fine Art at Bath College of Art, Bath, 2011
She is the current chair of The Bath Society of Artists.
Solo Exhibition:
The Springhead Trust, Dorset, 2009
Selected Group Exhibitions:
BANA, Winter Show, Bath Artists Studios, Comfortable Place, Bath, 2010
Royal Society of Portarait Painters, Mall Galleries, London, 2010
The Holbourne Portrait Competition, Chapel Row Gallery, Bath, 2009
Chichester Open, Minerva Theatre, Chichester, 2006
Singer and Friedlander, Watercolour Exhibition, Mall Galleries, London, 2006
Rowley Gallery, Kensington Church Street, London, 2004-2006
Royal College of Art, Works on Paper Fair, 2005
Royal west of England, Contemporary Painting Exhibition, Bristol, 2005
Black Swan, Open Competition, Frome, Somerset, 2004
Singer and Friedlander, Watercolour Exhibition, Mall Galleries, London, 2004
Art Works Exhibition, BRSLI, Queens Square, Bath, 2003-2004
BP Portarait Award, National Portrait Gallery, London 1981
Frequent Exhibitor at:
The Bath Society of Artists, Victoria Gallery, Bath, 1996-2013
The RWA, Royal West of England Academy, Bristol 1996-2009
Archive:
www.lisleart.com
---